I defined a Service Design approach, leading a team to facilitate a shift from delivering an in-branch to digital-only MVP as part of a mini understand phase. 
The activities included; a PEST (political, ethical, social and technological) piece, creating personas, a competitor analysis both inside and inside insurance companies, trump cards which highlight our gaps and research usability testing on the initial prototype for branch. 
The outcome was an end to end service blueprint for branches, which later shaped the digital service experience as we pivoted after COVID-19 reduced face to face interaction. This highlighted what we knew from a delivery and a design perspective. 
I ran an 8-week understand phase using my Service Design perspective, working with 8 team members remotely, to define a future MVP+ vision for Life Insurance and Critical Illness insurance customers.
The activities included; reviewing historic lab documents, synthesising the key insight into one o
verview. I identified problem areas and led a multi-disciplinary team through prioritisation exercises in remote, which would be taken forward into incubation.
The outcome was a prioritised set of problem statements, assessed against desirability  feasibility & viability and packaged for incubation.  
After joining the bank, I recognised a need for more explorative design. I suggested a speculative design jam, which would be
 created, organised and facilitated for our design community. 
In March 2020, we gathered over 60 designers, to ideate around how we might design better and differently in a 5-10 year time frame, considering our business and the world around us.

During the day, teams used purposeful play to bring their ideas to life, creating video concepts with play-doh, lego and toy characters. In a movie-style premiere, we saw the power of play, to enable
growth and change within the bank.
The impact of this event was team building inclusively, providing an opportunity to be more creative and showcasing our collective skills when we work together and elevate the power of design. 
I was invited to present our thinking around the jam's activities and key learnings to Nordea, a leading Nordic universal bank,
on behalf of my design team and the bank, 
to their

 customer experience and design teams during a 'Creative Mornings' session.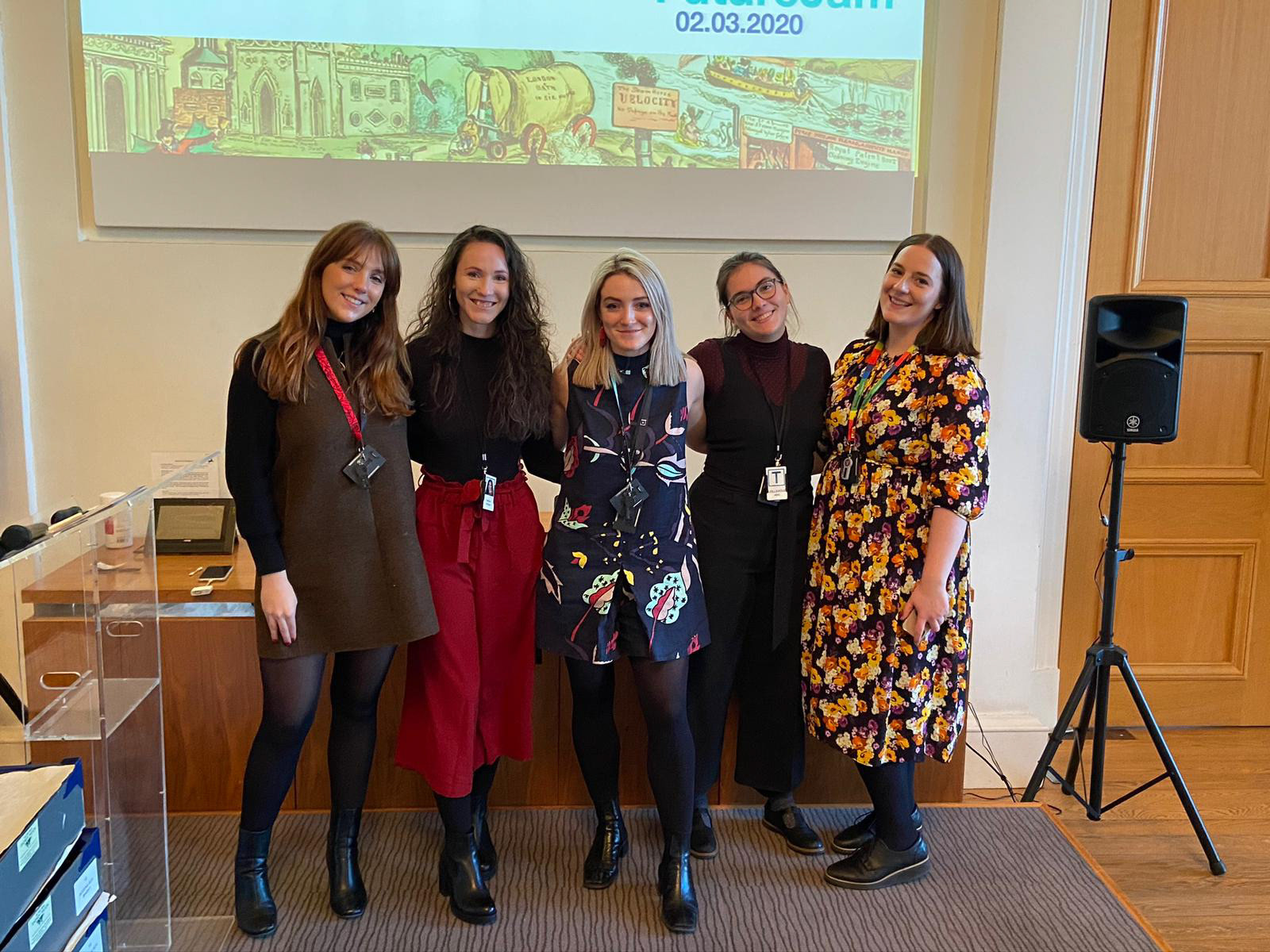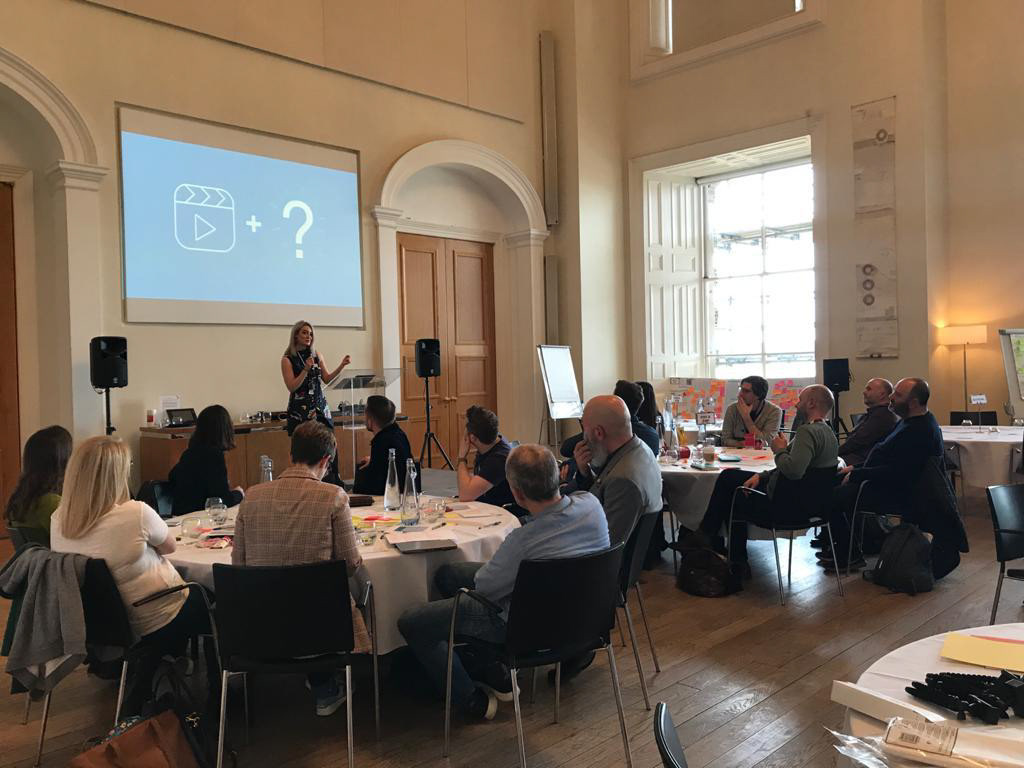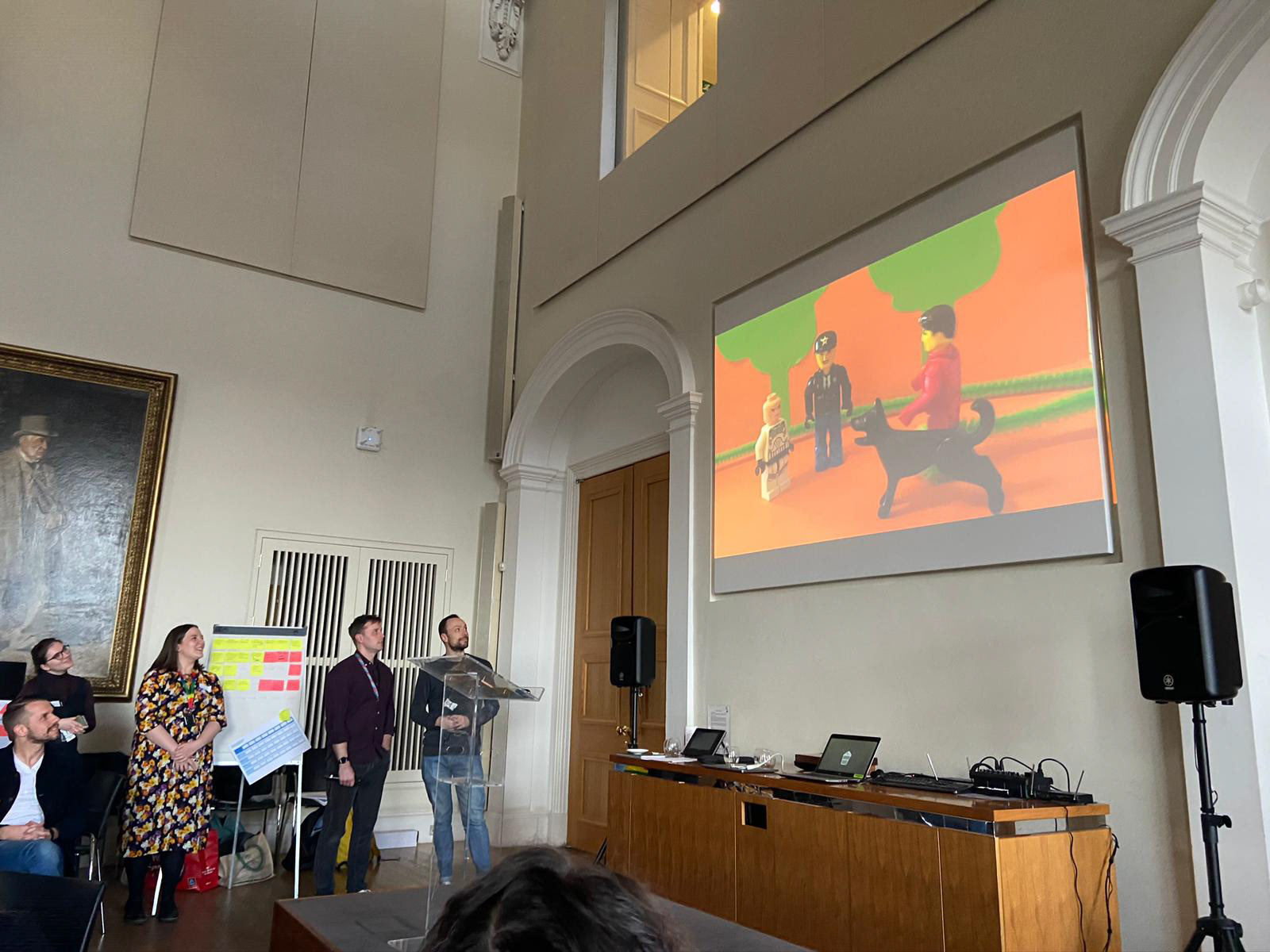 After joining the protection lab, I observed a gap in what we were doing and what our competitors are doing. I came up with a proposal to collectively understand this better and set to work 
cr
eating 5 design thinking workshops delivered remotely, identifying gaps and opportunity areas from our competitors. 
I led a 
multi-disciplinary
 collective in establish

ing problem statements, creating how might we questions and identifying opportunity areas to ideate. 
I designed and developed a 90-minute virtual sprint, allowing a wider network of stakeholders to ideate on the establis

hed 
opportunity areas. During the session, participants used research, personas with accessibility needs, created crazy 8's and prioritised their ideas before presenting them back to the group. 
The ideas were synthesised and fed into our backlog, noticing similar themes ideas will be combined and implemented into our product delivery. 
I then took these learnings and applied them to a digital learning programme rolled out to all colleagues, where I advised on how to run a remote design sprint. 
I used agile ways of working, sprinting in two-week timeframes and developing concepts iteratively which were communicated openly at show & tells.